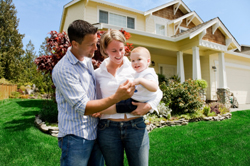 Credit Repair – Citrus Heights, CA Bankruptcy Lawyer
The first step you should take is making sure that your credit report accurately reflects your bankruptcy. You in no way want your credit report to state that your debt is in delinquent balance. Once you have completed the bankruptcy process and your debt has been discharged, your credit report should accurately reflect this. If it doesn't, you can and should send a dispute to the credit bureau and request to have your credit report updated.
You should also check your credit score at least every six months to ensure that it accurately reflects your current standing.
Next, it is recommended that you come up with a tight budget plan and stick to it. There are many resources online that can assist you with this for free.
The fourth piece of advice is easy and convenient. You should set up automatic payment plans, so you never have to miss another payment. This benefits you and the lender, a win-win situation.
Lastly, Be Patient. It takes time to rebuild your credit, so please don't get discouraged. You have to rebuild trusting relationship with various institutions, and this takes time. The key is to understand that you will see results, but you wont see them the very next day. Patience is virtue.
If you are having financial hardship and are considering filling for bankruptcy in the Citrus Heights area, speak with an experienced bankruptcy lawyer first. Call our office at (916) 971-8880 and discuss the options available for you..
Click here to fill out our FREE Confidential Bankruptcy Case Consultation form.
 "We are a debt relief agency. We help people file for bankruptcy relief under the Bankruptcy Code."
[list type="arrow"]
[/list]
Get a FRESH START today!
Speak With Bankruptcy Attorney Now
Call (916) 971-8880