Sacramento Bankruptcy Attorney
Get Immediate Debt Relief
Over 25 Years Bankruptcy Law Experience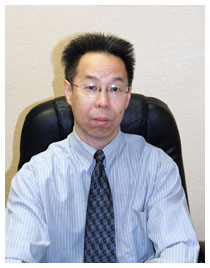 Robert W. Fong graduated from San Diego State University with a Bachelors Degree in Telecommunications and Film in 1983. Mr. Fong then attended law school at Lincoln Law School in Sacramento where he obtained his Juris Doctorate in 1995. Mr. Fong has been admitted to practice before the California Supreme Court and the Federal Courts for the Eastern District of California. In his legal career, Mr. Fong's practice has been predominantly in bankruptcy.
Sacramento bankruptcy attorney, Mr. Fong has handled consumer and business cases, both Chapter 7 and 13. His opinions have been sought by the media on the subject of bankruptcy law. Mr. Fong has been a member of the Sacramento County Bar Association, Placer County Bar Association, the Indigent Criminal Defense Panel and has been on the attorney panel for Legal Services of Northern California.
If you have fallen behind on your bills and are being harassed by creditors contact a Sacramento bankruptcy attorney Robert W. Fong at (916) 971-8880 to see if you qualify to file bankruptcy and get a new fresh start.
Law Office of Robert W. Fong
1151 West Robinhood Drive, Suite B15
Stockton, CA 95207
Phone: (209) 475-0499
Law Office of Robert W. Fong
6825 Fair Oaks Blvd #101
Carmichael, CA 95608
Phone: (916) 971-8880