Bankruptcy Lawyer in Stockton
Get Immediate Debt Relief
This is the most common chapter in personal bankruptcy.
Chapter 7 bankruptcy is the simplest, quickest and most common form of bankruptcy, and is available to individuals, married couples, corporations and partnerships. Although Chapter 7 Bankruptcy is available to many, your eligibility and specific personal situation should be evaluated by a qualified Stockton bankruptcy attorney prior to taking any action. Another bankruptcy route may be more beneficial for certain individuals, and certain high-earners may not be eligible for Chapter 7 Bankruptcy. The most important aspect of determining whether to file Chapter 7 Bankruptcy is the amount of exempt and non-exempt items the individual has in their possession. Only a qualified Stockton bankruptcy lawyer can help determine whether Chapter 7 Bankruptcy is right for you.
Chapter 7 Bankruptcy Means Test
The means test is a way of determining whether an applicant requires the use of Chapter 7 bankruptcy – a form of bankruptcy that is meant for lower income individuals. In order to file for a Chapter 7 Bankruptcy in California, you will need to prove that your income is below the California median for a household your size. Certain individuals are exempt from the means test, including filers whose debts are not consumer debts and disabled veterans who incurred their debt during active duty.
Filing Chapter 7 Bankruptcy
If you are thinking about filing bankruptcy, make sure to seek guidance from a qualified Stockton bankruptcy attorney. The attorney will require some financial information to complete the necessary forms for filing bankruptcy. This information will include:
your property
your current income and monthly living expenses
your debts
property you claim the law allows you to keep through the Chapter 7 bankruptcy process called exempt property
property you owned and money you spent during the previous two years, and
property you sold or gave away during the previous two years.
There are two types of exemption systems available in California, each has its advantages and it's important that you consult with a Stockton bankruptcy attorney regarding your specific situation.
Automatic Stay
Once you have filed for Chapter 7 bankruptcy, the automatic stay is put into effect. This stops almost all of those calls from collectors. In addition to the calls, it will also put an end to most wage garnishments, and will prevent the utility companies from stopping your service. There are only a few organizations that are exempt from the automatic stay – the most commonly encountered is the IRS.
Filing Bankruptcy is Easy with the Help of a Bankruptcy Attorney!
If you are even remotely thinking about filing for bankruptcy, you are likely already experiencing the harassment of creditors. The collection agents will not let-up, they will only get worse. The sooner you file, the sooner you can breathe easy. Call our Stockton bankruptcy lawyer today if you have significant delinquent debts.
Our experienced team at the Law Office of Robert W. Fong will assess your current financial situation and determine the best course of action. Whether it be a Chapter 7 Bankruptcy, Chapter 13 Bankruptcy, or even a Chapter 11 Bankruptcy filing, our Stockton bankruptcy lawyer can help you today!
Consult with a Stockton Bankruptcy Attorney
Stockton bankruptcy lawyer Robert Fong is committed to helping people protect their assets while discharging their debts in Bankruptcy. Stockton bankruptcy attorney at the Law Office of Robert W. Fong will determine if Bankruptcy is a viable option for you, and if so, provide proficient, accurate, and protective representation. Robert W. Fong has represented thousands of people in Bankruptcy cases, and has over 20 years of legal experience. We have the experience that is necessary to properly evaluate, prepare, and file your case.
If you are having financial hardship, have fallen behind on your bills and are being harassed by creditors call (209) 475-0499 for a FREE confidential bankruptcy consultation. Protect your legal rights. Call NOW.
Chapter 7 bankruptcy is a very common practice to free your debts and get a "fresh start". In this type of bankruptcy, a trustee will collect all your assets and sell any assets that are not exempt. The trustee will then sell the assets and pay you any amount exempted. The net proceeds will then be distributed to your creditors. It's best to consult with an experienced attorney in regards to which assets can be exempted.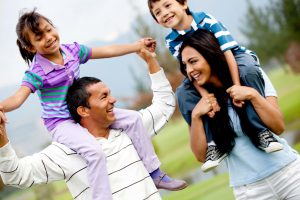 You can basically exempt any items used for your support and maintenance, such as clothing, furniture, household goods and so on. Certain debts such as alimony, child support, fraudulent debts, certain taxes, student loans and other certain items cannot be discharged. You may keep certain secured debts such as your car or your house by reaffirming those debts. To do so, you must sign a voluntary "Reaffirmation Agreement". If you decide that you want to keep your house or your car and you reaffirm the debt, you cannot bankrupt that debt again for eight years. It's always best to talk to an expert in regards to bankruptcy.
Although for many people, filing for Chapter 7 Bankruptcy is a great option and enables you to start fresh again, there are some disadvantages you should be aware of. You are only able to receive a discharge after 8 years have passed since the last case in which you received a discharge. If you are a corporation, you must stop operating your business immediately before filing the Chapter 7 petition.
Additionally, payments made to or on behalf of any relatives within 12 months prior to filing your bankruptcy case are recoverable by the Trustee in your case. That means, if you paid money during that period to your sister for example, she will have to pay back that money to your Trustee who will then distribute it equally to all your creditors. This is a big mistake people often make and it's best to talk to an experienced Stockton bankruptcy attorney.
If you are having financial hardship and are considering filling for bankruptcy, speak with an experienced Stockton bankruptcy attorney at the Law Office of Robert W. Fong. Call our office at (209) 475-0499 and discuss the options available for you.
Law Office of Robert W. Fong
1151 West Robinhood Drive, Suite B15
Stockton, CA 95207
Phone: (209) 475-0499
Law Office of Robert W. Fong
6825 Fair Oaks Blvd #101
Carmichael, CA 95608
Phone: (916) 971-8880