Stockton Chapter 7 Bankruptcy Attorney
Chapter 7 Bankruptcy Attorney
You are not alone, thousands of people are seeking help from the bankruptcy court. Contact Stockton Chapter 7 Bankruptcy Attorney for free consultation today.
Chapter 7 bankruptcy is a very common practice to free your debts and get a "fresh start". In this type of bankruptcy, a trustee will collect all your assets and sell any assets that are not exempt. The trustee will then sell the assets and pay you any amount exempted. The net proceeds will then be distributed to your creditors. It's best to consult with an experienced attorney in regards to which assets can be exempted.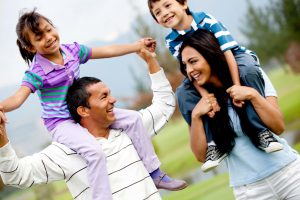 You can basically exempt any items used for your support and maintenance, such as clothing, furniture, household goods and so on. Certain debts such as alimony, child support, fraudulent debts, certain taxes, student loans and other certain items cannot be discharged. You may keep certain secured debts such as your car or your house by reaffirming those debts. To do so, you must sign a voluntary "Reaffirmation Agreement". If you decide that you want to keep your house or your car and you reaffirm the debt, you cannot bankrupt that debt again for eight years. It's always best to talk to an expert in regards to bankruptcy.
Although for many people, filing for Chapter 7 Bankruptcy is a great option and enables you to start fresh again, there are some disadvantages you should be aware of. You are only able to receive a discharge after 8 years have passed since the last case in which you received a discharge. If you are a corporation, you must stop operating your business immediately before filing the Chapter 7 petition.
Additionally, payments made to or on behalf of any relatives within 12 months prior to filing your bankruptcy case are recoverable by the Trustee in your case. That means, if you paid money during that period to your sister for example, she will have to pay back that money to your Trustee who will then distribute it equally to all your creditors. This is a big mistake people often make and it's best to talk to an experienced Stockton bankruptcy attorney.
If you are having financial hardship and are considering filling for bankruptcy, speak with an experienced Stockton bankruptcy attorney at the Law Office of Robert W. Fong. Call our office at (209) 475-0499 and discuss the options available for you.
Get Help Today
(209) 475-0499
Law Office of Robert W. Fong
1151 West Robinhood Drive, Suite B15
Stockton, CA 95207
Phone: (209) 475-0499