Stockton Bankruptcy Lawyer
Chapter 7 & Chapter 13 Bankruptcy
You are not alone, thousands of people are seeking help from the bankruptcy court.
If you find yourself in over your head in debt, the creditors are constantly howling at your door interrupting dinner meals, leaving threatening messages and embarrassing you at work. Every day the mail brings a new avalanche of bills and creditor letters, all marked "OVERDUE" in red lettering. Each ring of the phone is another collection agency greedily demanding payment now.
Bankruptcy is a tool, and when used properly can stop the harassing telephone calls from collection agencies, foreclosures, wage garnishments, liens and other unpleasantries of owing money to bank and creditors. Bankruptcy can help you get back on track, get out of debt and get a fresh lease start and lease on life.
Bankruptcy is a legal process that many individuals and businesses turn to when they are facing overwhelming financial difficulties and are unable to meet their debt obligations. Bankruptcy provides a structured way to address these financial challenges and potentially obtain relief from debt.
There are different types of bankruptcy, including Chapter 7, Chapter 13, and Chapter 11, each with its own set of rules and requirements. Chapter 7 typically involves the liquidation of assets to pay off debts, while Chapter 13 allows individuals to create a repayment plan to gradually pay off their debts over time. Chapter 11 is primarily used by businesses to reorganize and continue operations while repaying creditors.
Bankruptcy can be a complex and emotional process, and it's often a last resort for individuals and businesses struggling with debt. It's important to consult with a qualified attorney or financial advisor to understand your specific situation and explore all available options before pursuing bankruptcy. Additionally, bankruptcy laws and regulations can vary by jurisdiction, so it's important to seek advice that is tailored to your location and circumstances.
You have questions. You are scared that you are going to lose your house to foreclosure, your car to repossession, and your paycheck to garnishment. Our bankruptcy attorneys at Law Office of Robert W. Fong can help you get out of this mess. Call (209) 475-0499 today for a free bankruptcy consultation with a Stockton bankruptcy lawyer.
Get Help Today
(209) 475-0499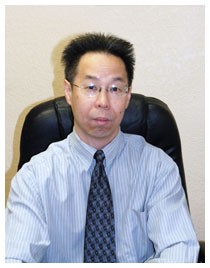 Law Office of Robert W. Fong
1151 West Robinhood Drive, Suite B15
Stockton, CA 95207
Phone: (209) 475-0499
Five Benefits of Bankruptcy
Before discussing the benefits of bankruptcy, it is important for you to understand that most people hope to avoid the road to Bankruptcy, but with thousands of individuals adversely affected by layoffs, pay cuts, and with the record high unemployment rate, millions of Americans are turning to and considering Bankruptcy. Consultation with experienced Stockton bankruptcy lawyer is encouraged to shed light on your specific situation.
Bankruptcy affords an individual a discharge of the financial obligation he or she has accumulated. It provides the debtor immediate relief by resolving the debt through division of the unexempt assets among the creditors, and providing the debtor a clean slate with new beginnings and opportunities.
In most cases you can keep your home. Most state Bankruptcy laws dictate that your home is exempt from liquidation as long as your equity stake is within the designated amount. Your home is only subject to liquidation if the equity in your home surpasses your state's threshold, meaning you own more equity in your home than your state permits.
Stops Creditor Harassment
The third benefit of Bankruptcy is that your creditors will finally stop harassing you, no more surprise visits and phone calls. By law, they can no longer contact you, and if they do, the court can penalize them.
New Beginnings & Opportunities
Once your case is closed, your road to new beginnings and opportunities opens. You will have the opportunity to apply for new loans and credit cards. Though you will have to prove you're a responsible debtor at first to receive great interest rates, this process will allow you to rebuild your credit. And in one decade, your bankruptcy filing will no longer show up on your credit report.
Lastly, your family, friends, and co-workers don't have to know about your bankruptcy filing. You have the right to your privacy. The only way someone can actually discover it, is if you're asked for a credit report when applying for a new job or credit card.
Which Bankruptcy Chapter is Right for Me?
It is difficult to determine which bankruptcy (Chapter 7 or Chapter 13) is right for you without discussing your individual situation, goals, and financial abilities.
If you are an income-receiving individual who wishes to repay his debt but needs help with negotiating with creditors directly or timing of repayment, Chapter 13 might be right for you. However, if you do not have many or any valuable personal or real property, have little or no source of income, and simply cannot repay the debt, Chapter 7 might be the right chapter for you.
"Self-help" is not the answer in this situation with serious consequences. Without having a full legal knowledge of court procedures, the relevant statutes, published cases on the subject matter, and experience dealing with creditors and courts you will not be successful in your efforts. At the very least you will fall short of retaining all the benefits under the bankruptcy chapters, and the creditors will not hesitate to take advantage of uninformed or misinformed individual. The small and trivial detail are curtail in accomplishing the desired result.
Contact a bankruptcy lawyer at our law firm to determine which Chapter is right for you. Our experienced bankruptcy lawyers will discuss your individual situation and determine the best course of action. Call (209) 475-0499 today, we offer free consultation.
Chapter 7 Bankruptcy of the US Bankruptcy Code is the Bankruptcy Code's "liquidation" chapter.
Stockton bankruptcy attorney sometimes refer to it as a "straight bankruptcy." The basic purpose of Chapter 7 is to provide you with a fresh start by wiping out all qualifying debts including credit cards, medical bills, repossession deficiencies, law suits as well as a variety of other debts.
Upon the filing of Chapter 7 Bankruptcy petition, an impartial bankruptcy case trustee is appointed by the United States bankruptcy trustee to administer the case and liquidate the debtor's nonexempt assets.
Chapter 7 bankruptcy attorney at Law Office of Robert W. Fong can help with the process. In Chapter 7 there is no repayment required for most unsecured debts, your debts are wiped out completely and permanently. In about 99% of Chapter 7 cases, the consumer keeps all property, and eliminates most debts.
The entire process usually takes less than 4 months to complete. After the bankruptcy is over, the consumer may choose to selectively pay back debts, such as debts to family members, however repayment is not legally required.
The most common misconception regarding Chapter 13 is that it is a "repayment plan".
In reality, your Chapter 13 plan payment has little to do with the amount of debt your owe. Rather, it has to do with the amount of disposable income that you have at the end of each month. Many clients that owe $50,000 in credit card debt are pleasantly surprised to find our that their chapter 13 plan payment is only $175 per month. Consult with a Stockton bankruptcy lawyer at Law Office of Robert W. Fong today.
Some people have to do a Chapter 13 instead of a Chapter 7 either because they make too much money or because they have an asset that they would lose in a Chapter 7.
Some people, however, choose to do a Chapter 13 because of the unique benefits that this type of filing provides the client. A Chapter 13 allows one to save their house from foreclosure by bringing their first mortgage current, and in many situation, completely eliminating their second mortgage. A Chapter 13 bankruptcy also allows you to repay IRS debt interest and penalty free, and to reduce your car loan.